#The world's first video review app
A platform where customers can express their feelings for a business or service they experienced.
Voice of

customer

employee

dealer

vendor
We believe that we created a platform where businesses can directly interact with customers under their brand name. Getting to know customers will make any business more profitable. Just give us a call to get to know more about your customers.
About
Review it, is the first-ever video review app where businesses can engage with their customers under their brand name. In the modern era, the application of reviews has many purposes such as watching the best-rated movie, selecting a restaurant for a date, buying a product from e-commerce, and much more. The power of video review is better than text review. Video has a 95% retention rate, while people only remember 12% of textual pieces of information.
In our app, We will ensure that the businesses hear the voice of the customers. Businesses can use Review it as a white-labeled app and have your video review app all for yourself. For example, Apple iPhones were made by 3rd party merchants in China. But still, Apple sells them under their brand. You can use this app explicitly to stay connected with your employees, suppliers, vendors, and other stakeholders where only the authorized people can use it to post reviews or you could also use it only for employees of your organization. This way, you can reach more people, increase engagement, and grow your business. This app is quick, easy, and completely customizable for any business.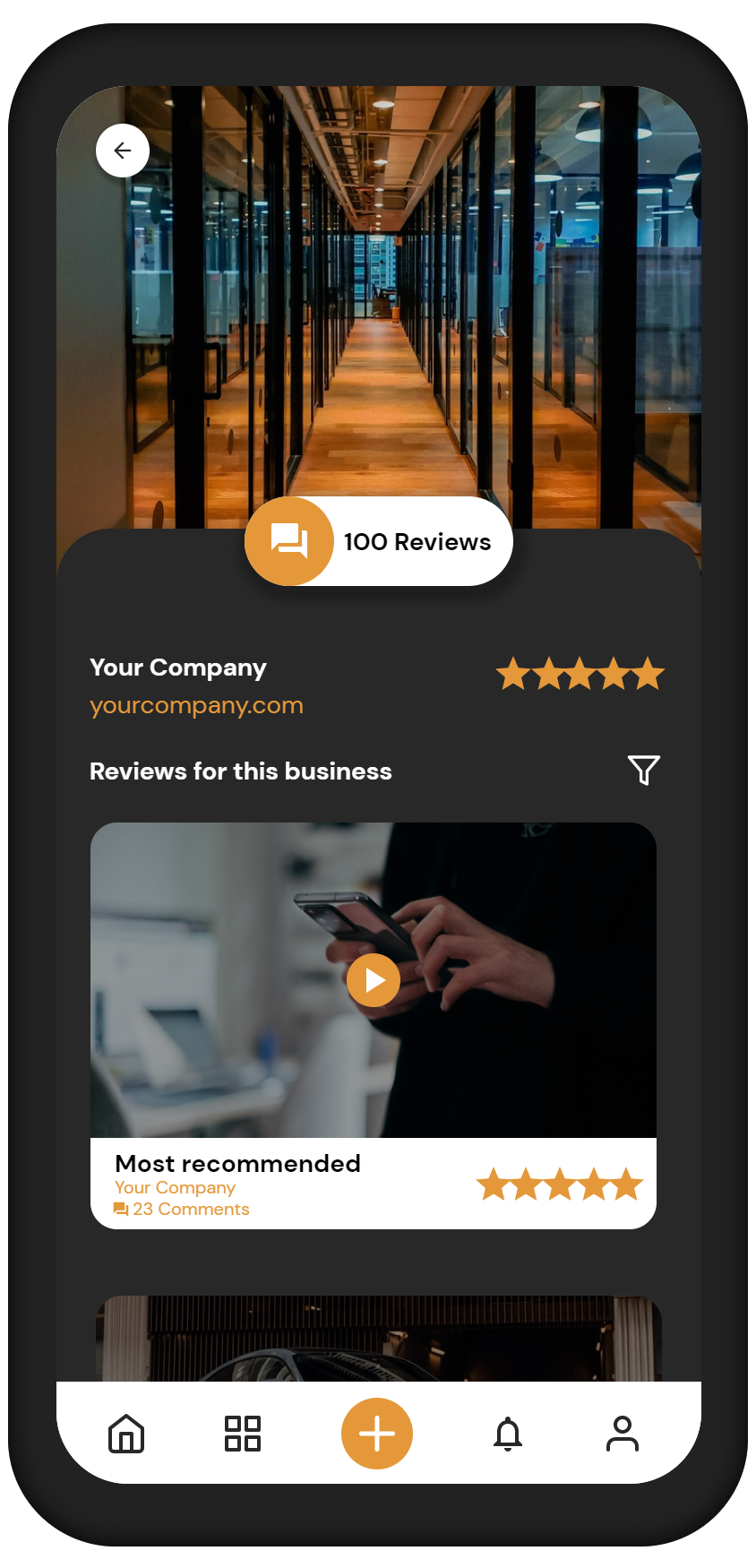 Our Timeline
Phase-1
We begin every relationship with our customers, by understanding their needs and wants in the app.
Phase-2
Review it white-label app is completely customizable according to the customer's expectations and requirements.
Phase-3
Running test loops to ensure every aspect of the app works stably and have it shown to you on our staging server.
Phase-4
Listing the app on PlayStore and AppStore under your brand name.
Launch
After the approval of the app from PlayStore and AppStore, it will be available internationally for every customer to use.