Indian culture is rich and varied and is one of the earliest civilizations in the world.
There are several varying holiday destinations in India – from scenic resorts to sites rich in history and culture, from cities buzzing with chaos and confusion to calm, relaxing getaways.
There are more than 20 official languages, many religions, and a wide variety of cuisines within the borders of India.
Here's a list of the top ten beautiful places to visit in India to help you pick!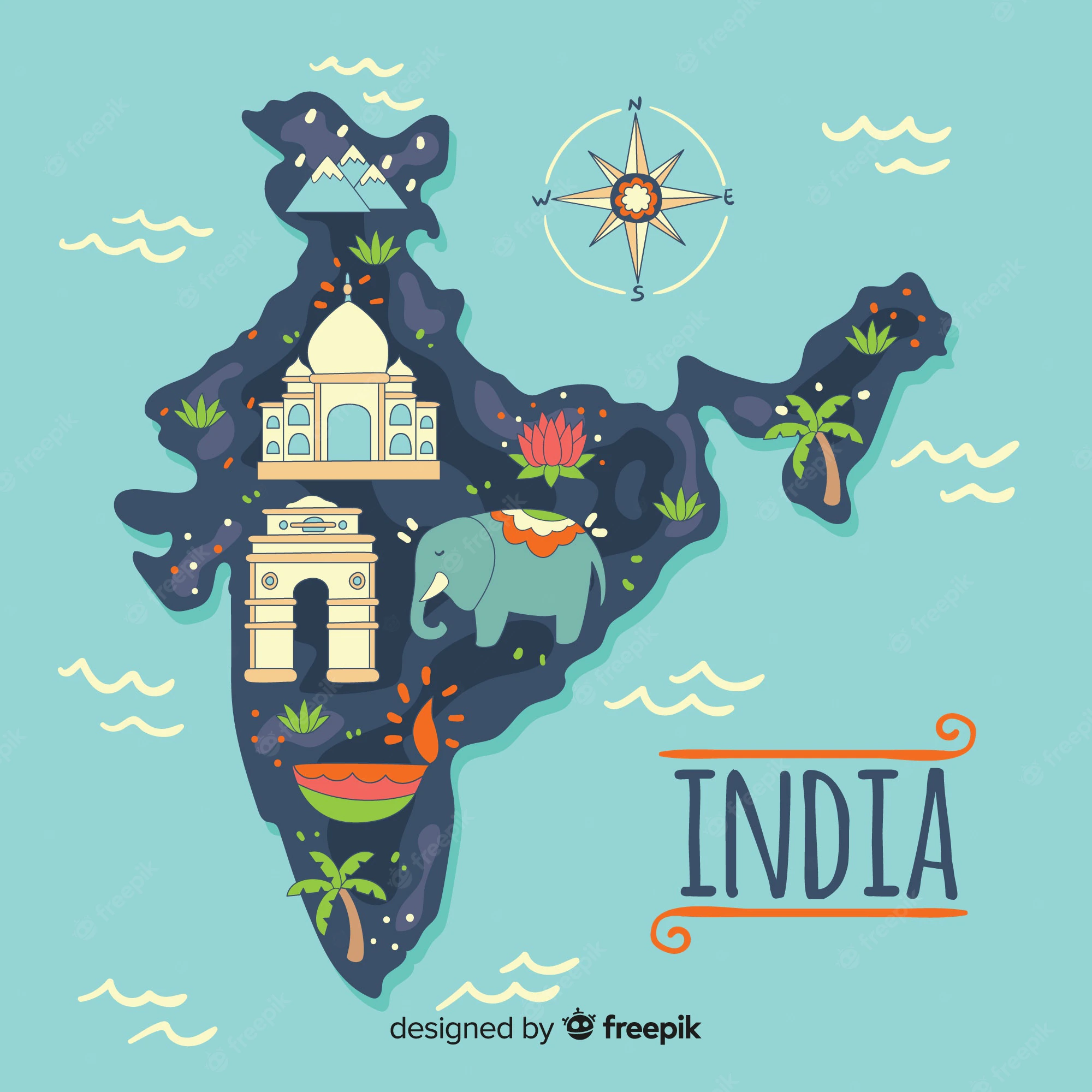 Kerala- Kerala, also known as God's own country, is a renowned tourist destination. It will leave you stunned with its immersive cultural experience and beautiful natural bounty. Thekkady, Kerala's tiger preserve, allows people to enjoy flora and fauna without crowding. Its famous backwaters, houseboats, temple festivals, and temples.

Amritsar- The Golden Temple, popularly known as the Harmandir Sahib, is Amritsar's biggest attraction. Bharawan da Dhaba, Amritsar's most famous restaurant, is a must-visit for anybody visiting the city.

Hampi- Hampi is Karnataka's most treasured jewel and is ideal for those seeking solitude and peace. Rent a bike and explore the place. Rock climbing, Coracle ride, cliff jumping, and fishing are some activities that are sure to entertain the tourists. Every age group will undoubtedly admire the splendor of Hampi's architectural beauty.

Goa- Whether you're visiting for its beaches, seafood, nightlife, parties, flea markets, or majesty forts and ancient churches, Goa exudes an enticing atmosphere. Exploring Goa's beautiful beaches is one of the most incredible things to do.

Delhi- Delhi has something to offer everyone: a city with historical monuments and bustling bazaars. Don't forget the mouthwatering street food, high-level malls, and restaurants. Humayun's Tomb, Jama Masjid, India Gate, Qutub Minar, Red Fort are some of the must visit tourist spots in New Delhi.

Ladakh- While this is a vast region, it has a low population density, and many nomadic people live here. Travelers flock to this area for its incredible views, but virtually everyone also elects to spend some time in Leh. Leh's Old Town has several Buddhist monasteries and temples if you wish to explore this rich cultural tradition.

Rajasthan- Rajasthan has some of the most excellent sites to visit in India, whether you're interested in Rajput history or vistas of the Aravallis Mountains. Jaipur, often known as the Pink City, is an excellent site to start your journey. Rajasthan also contains Jodhpur, called the Blue City. It is the gateway to the Thar Desert, as well as the home of the magnificent Mehrangarh Fort.

Ellora & Ajanta Caves- Ellora is a massive complex of shrines carved into the rocky environment. These 34 cave shrines date back up to 1,500 years and belong to three different religions: Buddhism, Jainism, and Hinduism. Ajanta, which has 29 caverns, is two hours distant. Murals and paintings adorn the Ajanta caves, most of which depict Buddhist legends.

West Bengal- In West Bengal, the Sundarbans is home to the most extensive mangrove forests globally. It also has the largest population of Royal Bengal Tigers. Travelers can engage in an astonishing variety of activities. These include adventure sports, cultural excursions, and treks that reveal some of the world's most important sights.

Varnasi- For over 5,000 years, Varanasi is regarded as one of the holiest cities in India. Tourists take sunrise boat rides, release floral blessings on the river, and watch fire-filled Hindu chanting ceremonies from steep ghats to experience their particular flavor of spirituality. In addition to the Kashi Vishwanath Temple of Shiva, the Durga Temple, and the Sankat Mochan Hanuman Temple, there are several other intriguing temples.
Mumbai, Chennai, Darjeeling, Mysore, Hyderabad and Andaman are few other places worth the mention.
What's your favorite destination in India?