Hawaii is one of the most enchanting places.
This state is in the Western United States, approximately 2,000 miles from the U.S. mainland, in the Pacific Ocean.
Its volcanic islands are part of the Polynesian subregion of Oceania and stretch over 1,500 miles (2,400 km) across the equator.
Hawaii, renowned for its beach and other attractions, is the perfect place for beach lovers. All thanks to the numerous places to explore in Hawaii that will make a vacation memorable for anyone!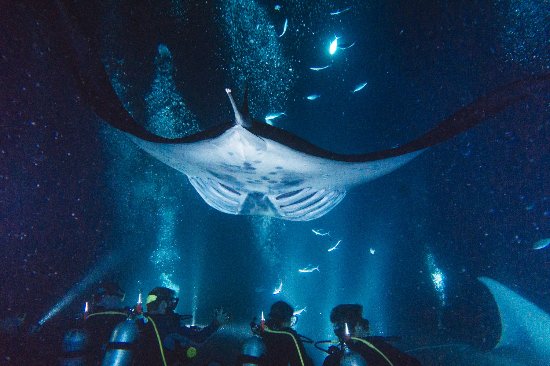 We've put together a list of Hawaii's top things to do.
Go on a manta ray night dive and snorkel eco-adventure at Kailua Kona.
Visit a waterfall in Maui.
Become a shark scuba diver at Haleiwa.
Snorkel alongside sea turtles at Kauai's Tunnels.
Experience whale watching in person.
Maui Brewing Company in Kihei is the perfect place to enjoy a drink.
Take a surfing lesson at Waikiki Beach.
Enjoy the fresh air at Haleakala National Park.
You can tour the famous Dole Pineapple Plantation.
The fireworks show at Waikiki Beach will dazzle you every Friday night.
At the Honolulu Zoo, you'll find exotic animals.
Explore Jurassic Park (Kualoa Ranch) and feel a little bit of Hollywood.
The Hilo Farmers' Market is a beautiful place to meet the locals.
Experience Hawaiian cuisine at its finest.
See what Pearl Harbor has to offer.
Take a tour of the Hawaii Tropical Bioreserve and Garden.
Experience a dinner cruise while taking in the view
One important thing to do in Hawaii is to watch hula performances.
Try shave ice to beat the heat.
Take a helicopter tour of Oahu to see the sights of this Hawaiian island.
What do you think of the list? Anything you would add?